Donate to the Lake Vermilion Guides League Today!
Membership in the Lake Vermilion Guides League is a huge commitment! We demand a great deal from one another on, and off the water. Each year we spend countless hours organizing and participating in what we feel are two highly worthwhile and deserving endeavors, the "Lets Take a Kid Fishing Event" and our "Military Veterans Fishing Day"
DNR statistics from across the country show that youth participation in fishing is at a downward trend. Even in Minnesota, the land of 10,000 lakes, fewer and fewer young people are being introduced to this awesome outdoor experience. The LVGL and other area stakeholders strive to be part of the solution by offering a summer take a kid fishing event. For many of these kids it is their only opportunity to experience the joys of fishing, and is a highly anticipated event! Our goals are to expand these experiences by becoming more involved in the classroom, and reestablishing our winter kids fishing event. With your help we can make this happen!
Here at the Lake Vermilion Guides League we understand that freedom isn't free and appreciate the sacrifices the men and women of our Armed services have made for our country. Each year we host a military veterans fishing day to honor these fine individuals. A day of fishing and camaraderie is followed by an award ceremony, live music, and a tasty shore lunch. We would dearly like to be able to reach out to more and more of these most deserving military veterans.
Of course it takes funding to support these fine endeavors which has been a continued challenge. We live in a generous but small community where funding through raffles has become increasingly more difficult. Simply put, we are having to go back to the same well, way too often.
As a 501–3 C nonprofit we cannot accept advertising dollars. What we can do, is recognize businesses and individuals that donate to either of our events with a sponsorship level on our webpage. The levels are based on cash and "in-kind" donations and purely volunteer. Your company logo and contact information will be displayed at your particular level and your cash donations are tax deductible. At the end of the year we will send documentation acknowledging your contribution. Please donate online or send checks to: LVGL
P.O. Box 748
Tower, MN. 55790
On the memo portion on your check please designate between "Kid Event" "Vets Event" or "Area of Most Need".
The Lake Vermilion Guides League sincerely hopes that our sponsorship acknowledgment page allows us to continue mentor future anglers of our community and honor those military veterans that have given so much to us in the past! Please get involved today!
Thanks! Chairman – Questions – Please contact Lonnie Johnson. 218-780-3610. mahjopineis@frontier.com
Donation Levels:
$2500+ Golden Walleye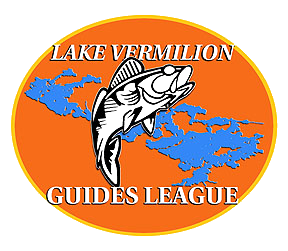 $1000+ Muskie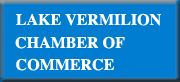 $500+ Lake Trout & Northern

$200+ Bass
$100+ Panfish